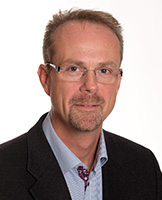 Interim/Change Manager & Business Mentor
Experienced Senior Executive/Manager, both at a strategic and operational level, with strong track record in developing, driving and managing business improvement, development and change management. International experience from management positions with global content in countries like Denmark, Norway, Sweden, Germany, England, Singapore and general touchpoints in Europe, Asian and USA.

2014-NowMeta Management – Founder & Owner
2014-NowVarious customers – Interim Management, Change Projects, Business Consultants and Business & Project Mentoring
2015-2016Howden – Interim Director, Engineering and R&D
2014-2014Senvion SE – Interim Management, Value Engineering
2012-2014Semco Maritime A/S – Vice President; Studies & Engineering
2007-2012Semco Maritime A/S – Area Manager, Consultancy Engineering
2003-2007YIT – HSE&Q and Department Manager
2002-2003ABB – Portfolio Manager
1998-2002ABB – Team Leader & Project Manager
1994-1997ABB – Project Engineer & Discipline Lead
Skills and experience:
Change Leadership
Organisational development
Strategy & Business development
Product / Project / Engineering / R&D
Technical Structuring & Systems Engineering
Harmonisation, Standardisation, Modularisation
Martin is a visionary initiator and developer, and his passion for business improvements and authentic leadership can be described as:
Collaborative Leadership
People management and organisational development
Focus on Totality, Relations and Complexity
Being strategic and tactical results-oriented
Development and Continuous Improvements in Business
CV and more on LinkedIn
For CV, list of competences, previous jobs/tasks and more in-depth information about Martin Østergaard, visit his LinkedIn profile here.
Please feel free to connect with the profile to receive interesting information about new developments in our business and industry.